Regular price
Finance from $5,799.00 USD
Regular price
Sale price
Finance from $5,799.00 USD
Unit price
per
Sale
Sold out
It's my great privilege to offer this Signature Edition trip with Micheal Lichter! 

Micheal is a virtual living legend and surely the world's most famous motorcycle photographer, but for me, he's just Mike, part friend, part life mentor, and 100% brother,  I'm super excited to ride with him through Bhutan and I hope you join us for this very special trip.
Michael will be photographing the journey as he is known for and will surely share colorful stories from his 40-year career photographing custom bikes and motorcycle culture as one of the world's leading motorcycle photographers!  
An added bonus on this trip is Michael will send a signed print of each rider on the trip (of their choosing) after we get back home. 
The Hidden Kingdom, as Bhutan is known, is exactly that! It's a place few Westerners have been and to this day only admits 4,000 to 6,000 foreigners per year! This mostly Buddhist country (since the 7th century) introduced the concept of measuring wealth with a GNH (Gross National Happiness) measure over the traditional GDP (Gross Domestic Product) we use in the West and Bhutan is the only country in the world that is carbon emissions negative. Its greenhouse gas pollution is offset by its extensive forests. It's those untouched forests and preserved ancient culture that are the main attraction. We work to leave no trace in this pristine landscape. If you want something few others will have, the memories and photographs you will make here are just that sort of thing.  
If you love photography, love motorcycles, and love to travel to interesting places, please email Bear at
info@motorcyclesherpa.com
or give us a call at
800-847-0995
to be considered for this invitational trip. 
Share
View full details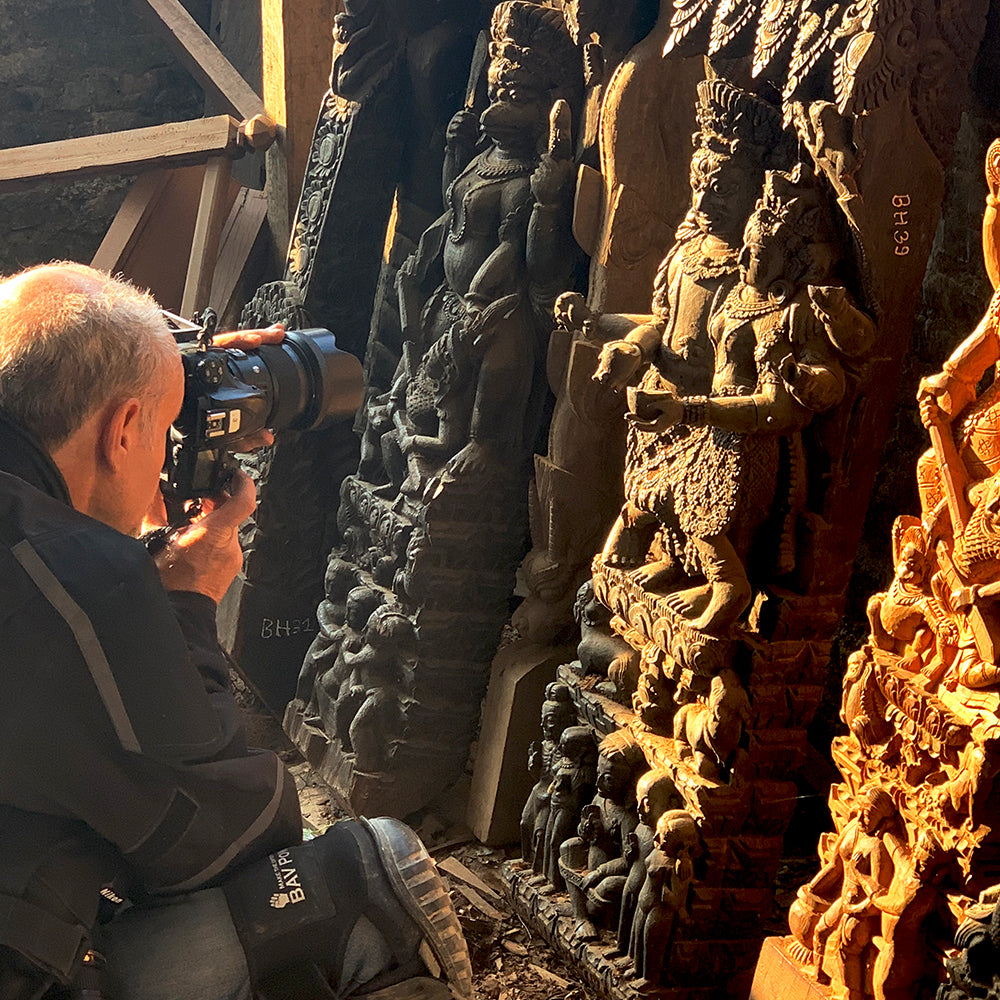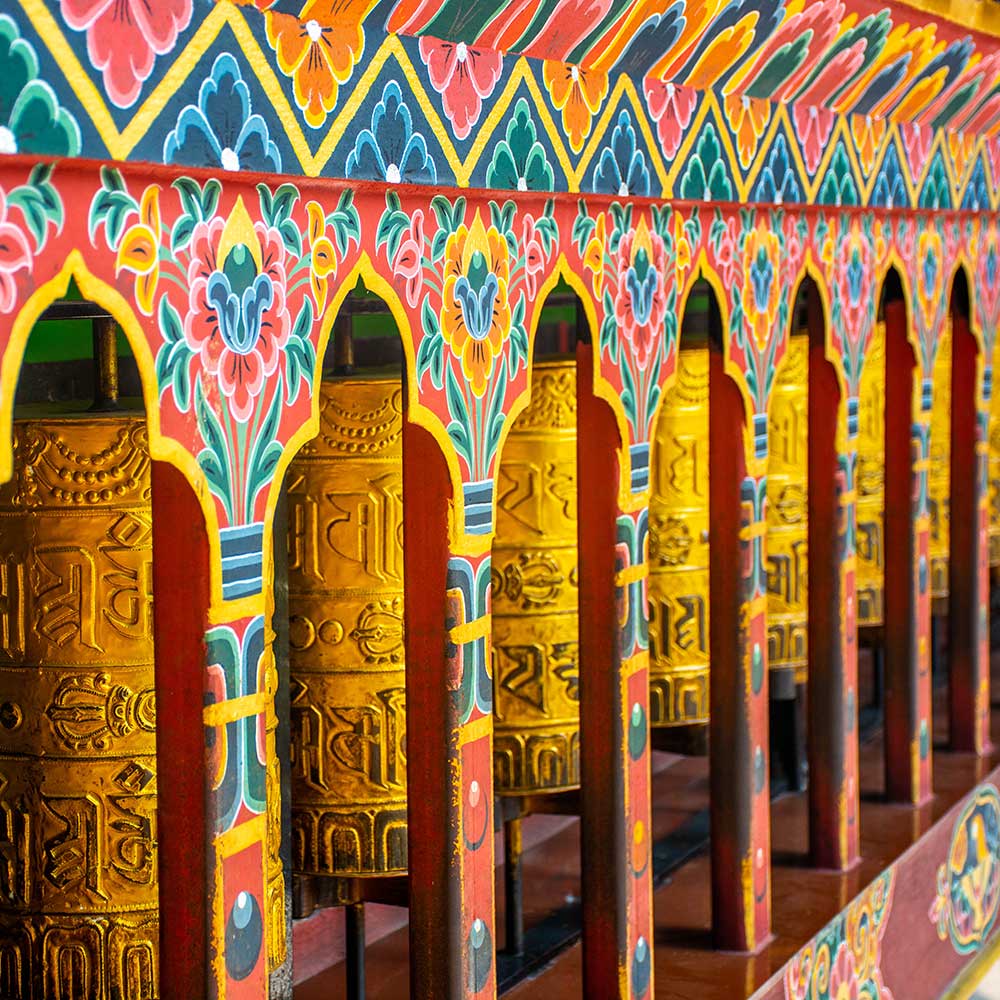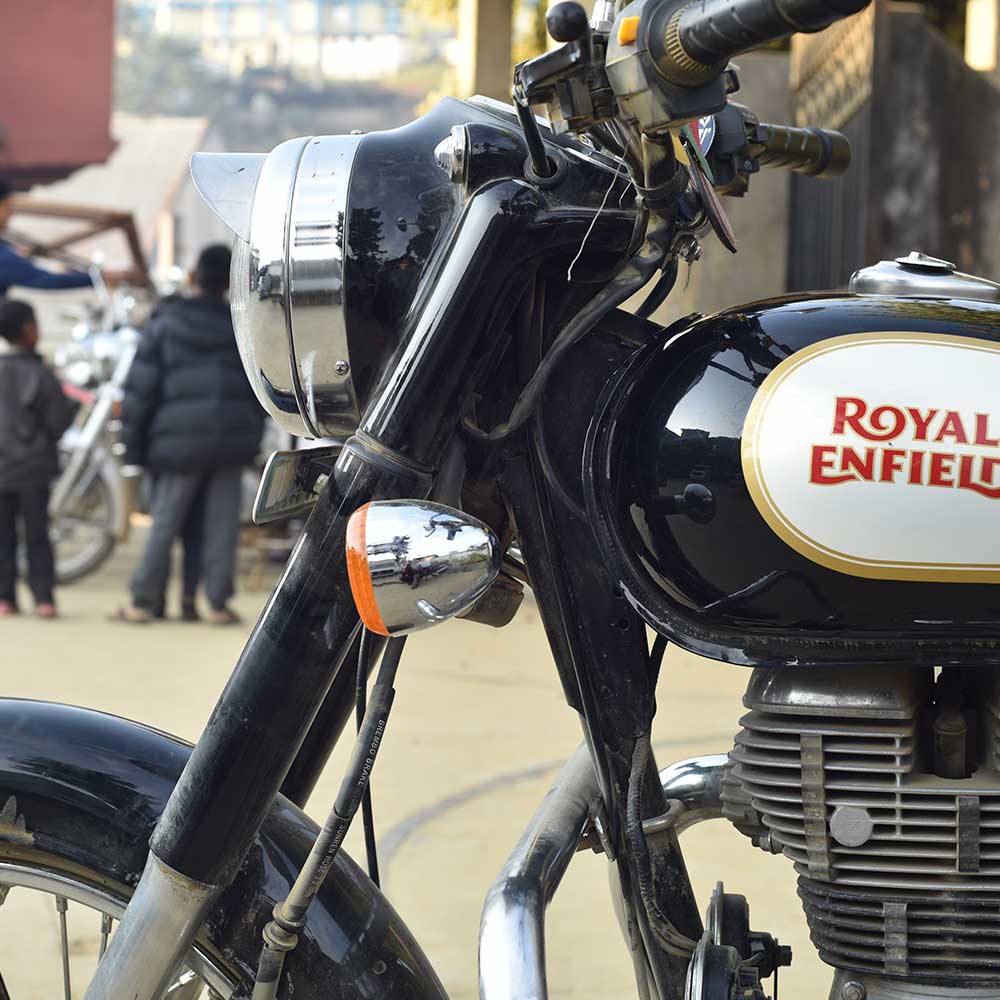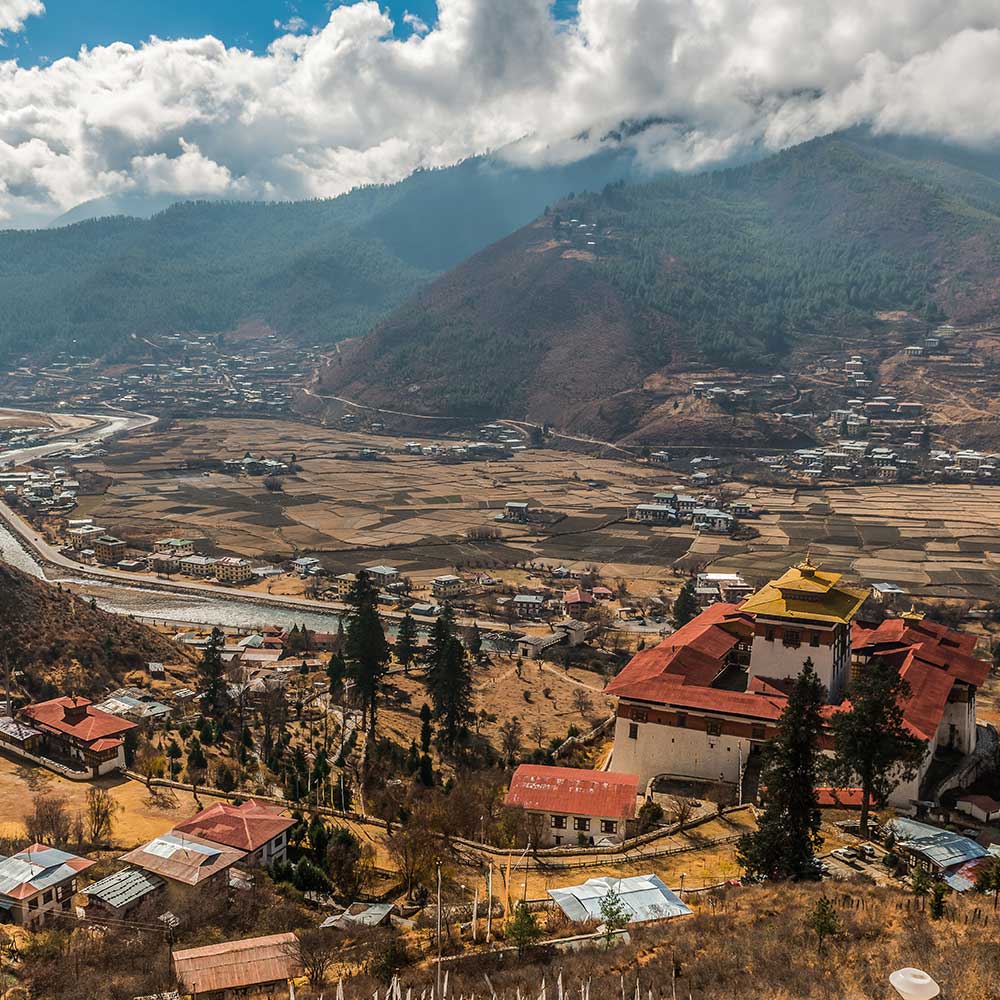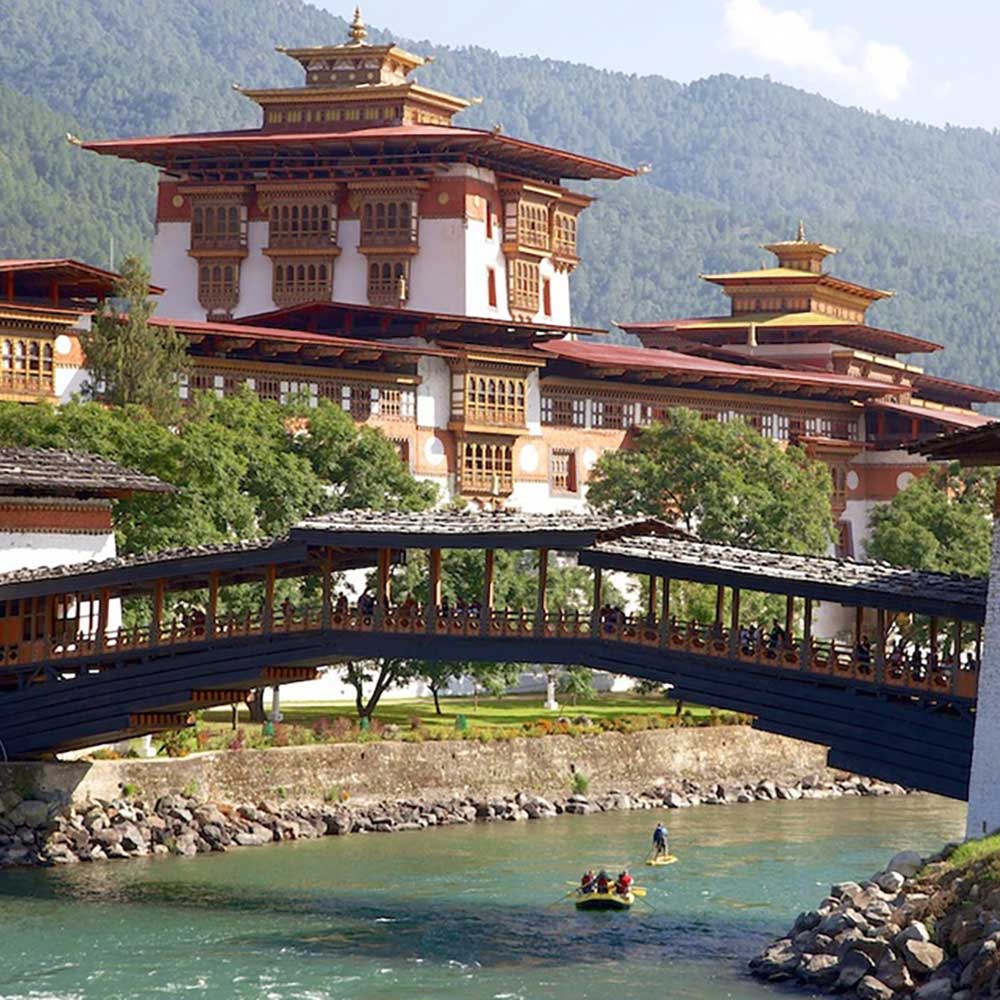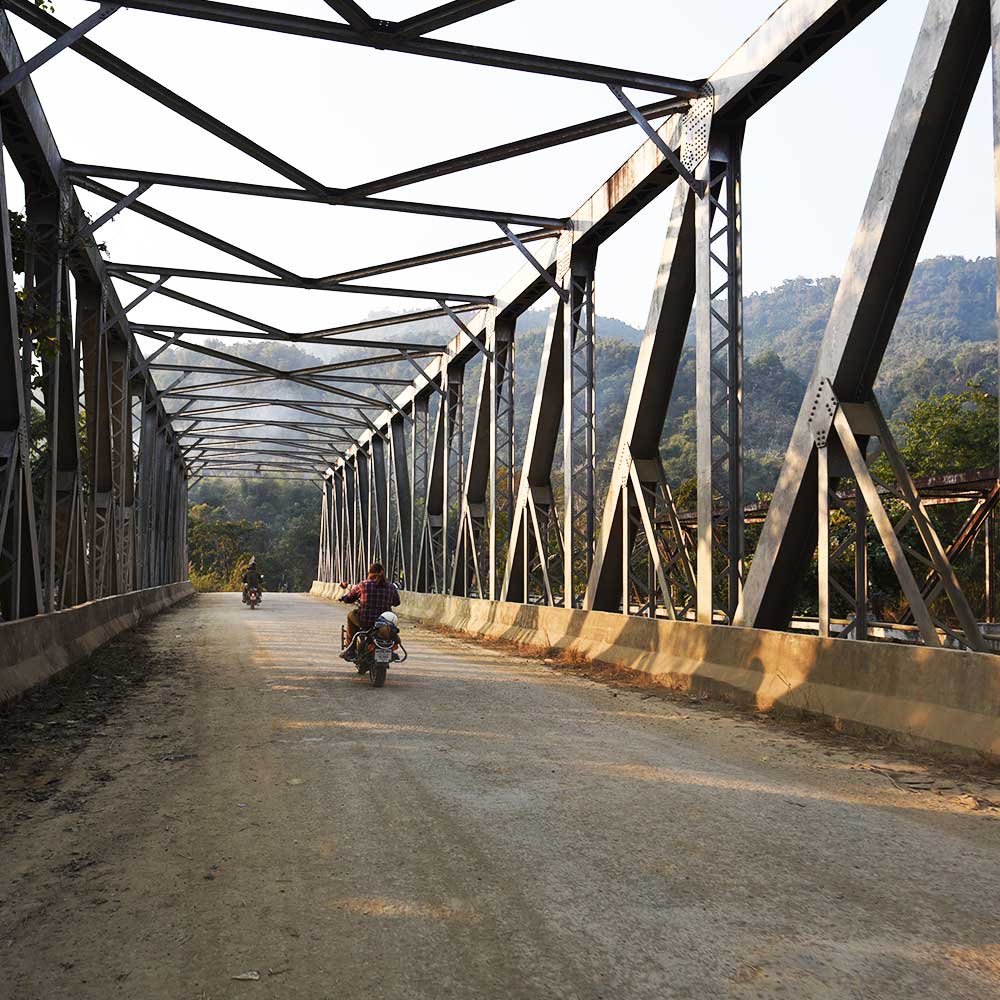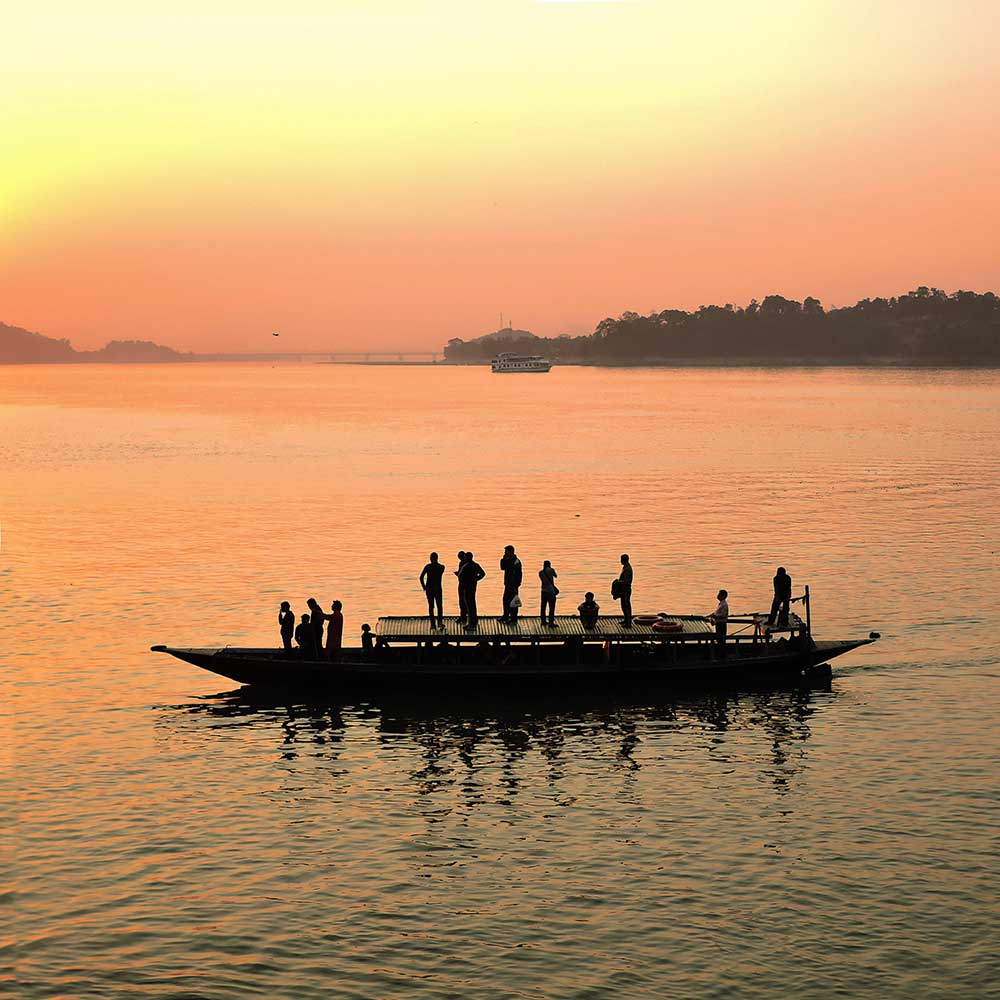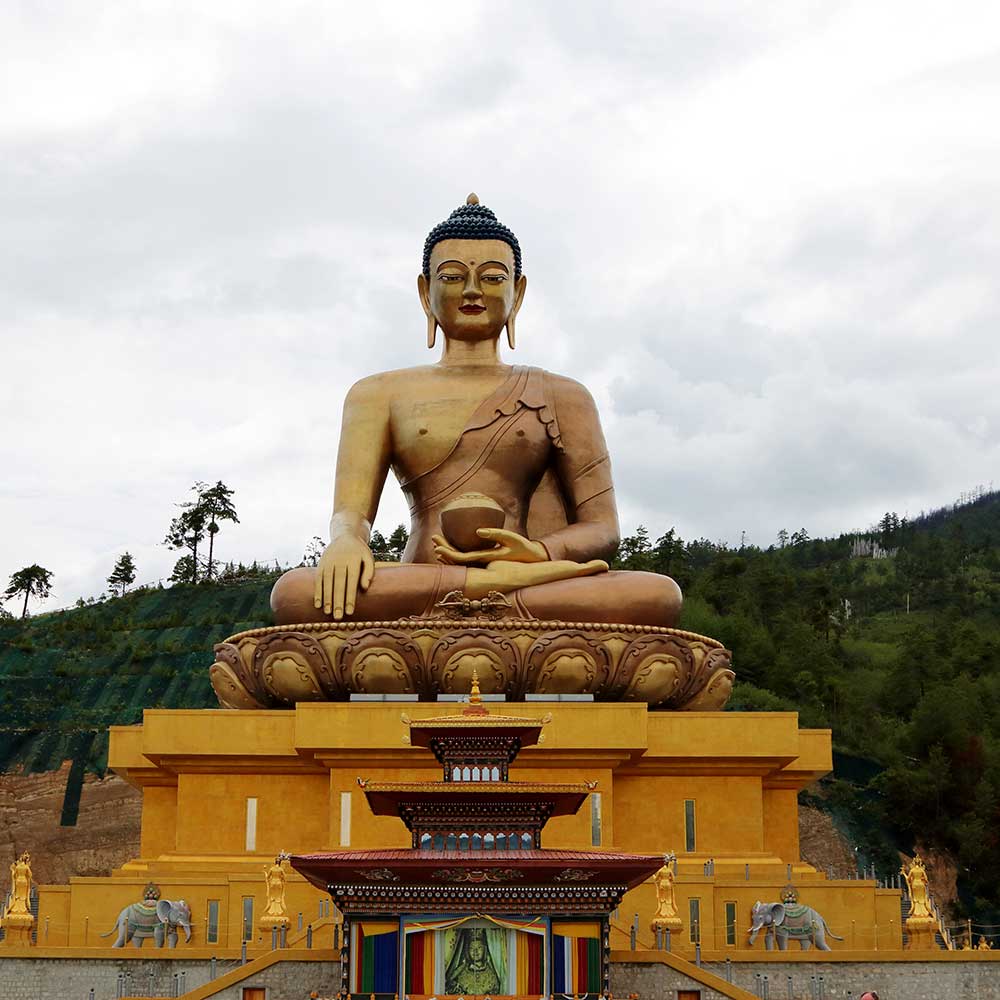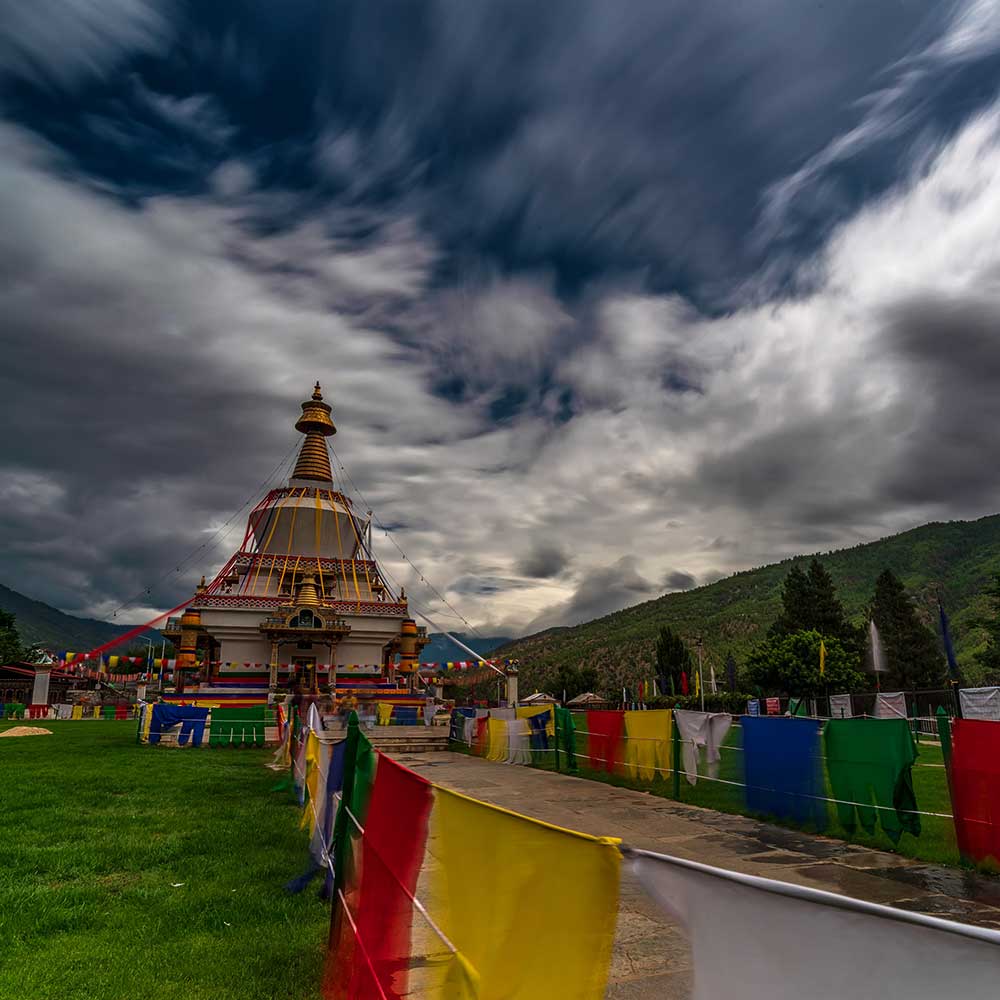 Start Location: Delhi, India
Tour Duration: 10 days
Tour Difficulty: Easy / Relaxed
Tour Months: April
Itinerary
Passenger option available! E-mail info@motorcyclesherpa.com for details!
DAY 1: LAND OF THE THUNDER DRAGON
NEW DELHI TO PHUENTSHOLING (7 HOURS TRAVEL)
Arrive early at Indira Gandhi airport in New Delhi for a scenic flight over the Himalayas to Bagdorga in Darjeeling. From here, private vehicles take you through verdant landscape to Phuentsholing. Pass through a gate at the border check point and enter the Thunder Dragon Kingdom.
DAY 2: ON THE DRAGON'S TRAIL
PHUENTSHOLING TO PARO (150 KM/ 5 HOURS)
There's a rider refresh over breakfast before you get the keys to your motorcycle.
You'll ride north out of Phuentsholing towards Paro. The road inclines quickly and winds through densely forested mountain landscapes. The Bhutanese put high value on conservation and this is the only carbon negative country in the world, covered up to 72% by forests. In addition to the lush landscape, you'll pass beautiful Gedu University and several monasteries along the way.
Arrive in Paro in time for lunch and take the rest of the day to visit the local temples and Dzongs (fortresses).
Tonight's dinner and accommodations are in a comfortable hotel.
DAY 3: IN THE CLOUDS
PARO TO THIMPHU (65 KM/ 1 ½ HOURS)
Rise early this morning and set out to visit Paro Taktsang, the Tiger's Nest Monastary. According to legend, Padmasambava, the Second Buddha of Bhutan, arrived here on a flying tiger and spent four months meditating in a cave before spreading Buddhism through Bhutan. The monastery was constructed at this spot starting in the 17th century and has since become arguably the most famous landmark in Bhutan.
The hike is 4 hours round trip, and at over 10,000 ft. elevation the climb up can be taxing, but the destination is well worth your effort.
The hike back down is considerably easier and you will enjoy the wind in your face as you ride through lush valleys to the capital city of Thimphu, the fourth highest capital in the world.
Dinner and hotel accommodations are in Thimphu with time to explore the city.
DAY 4: KUENSEL PHODRANG
THIMPU TO PHOBJIKHA VIA PUNAKHA (168 km / 6 hours)
A short way out of Thimphu is the Kuenselphodrang (Buddha Point), one of the largest Buddha statues in the world, constructed of bronze and gilded in gold. Take in the views of the Thimphu valley before the ride continues towards Phobjikha.
Tackle Dochu La (pass) at 10,300 ft. where you will get sweeping views of the snow-capped Himalayas before descending towards the Phobjikha Valley. Stop in Punakha for lunch and a visit to Punakha Dzong before arriving at the final destination of Pajo for dinner and overnight in a hotel.
DAY 5: BEAUTIFUL FIELDS
PHOBJIKHA TO BUMTHANG VIA TRONGSA (180 km / 7 hours)
This morning starts early. After breakfast, visit Trongsa Dzong, an 18th century fortress that played many important roles through Bhutan's history, and Ta Dzong, the fortress' watchtower, offering commanding views of the landscape.
You'll hop on your bike and ride east towards Bumthang District. Directly translated, Bumthang means 'beautiful fields', and you will understand why as you ride past fertile fields of buckwheat, rice, apple orchards, and livestock.
Dinner and accommodations at a comfortable hotel.
DAY 6: HIGH AND LOWS
BUMTHANG TO MONGAR (192 KM/6-7 HOURS)
The ride from Bumthang district to Mongar district is beautiful. Cross two high mountain passes, Sertang la and Trumshing la, at nearly 13,000 ft. elevation before descending into valleys dotted with waterfalls, streams, sheer cliffs, and ever changing vegetation.
Tonight's stay is in a comfortable hotel.
DAY 7: MONASTERY TO MONASTERY
MONGAR TO TRASHIGANG VIA RANGJUNG (91 KM / 3-4 HOURS)
Start the day at Trashigang Dzong, one of the largest fortresses in Bhutan. From there you'll ride further east along the Gamri Chu River towards Rangjung. Visit the monastery here and then ride back towards Trashigang for dinner and free time before turning in for the night at a hotel.
DAY 8: HEADING SOUTH
TRASHIGANG TO SAMDRUP JONGKHAR (180 KM / 6-7 HOURS)
Your destination today is Samdrup Jongkhar, one of the main gateways to India and oldest town in Bhutan . This district contains numerous protected areas and wildlife sanctuaries that are connected via 'green corridors', allowing wildlife to move freely with minimal human disruption. You'll also visit to the Khaling Handloom center where you can watch Bhutanese artisans practice traditional weaving techniques and grab some souvenirs.
You'll have free time this evening for exploring the town. Dinner and accommodations are at a hotel.
DAY 9: LEAVING BHUTAN
SAMDRUP JONGKHAR TO GUWAHATI, INDIA
Alas, all good things must come to an end. Say goodbye to your Royal Enfield and the land of the Thunder Dragon and hop in private vehicles to take you across the border to Guwahati where you will catch your flight out.
You may also like
Regular price

Finance from $5,799.00 USD

Regular price

Sale price

Finance from $5,799.00 USD

Unit price

per

Regular price

$500.00 USD DEPOSIT

Regular price

$1,000.00 USD

Sale price

$500.00 USD DEPOSIT

Unit price

per